Stirling, Scotland, 30 September 2019 – Streetwise Services, a specialist in data capture for the transportation sector, is using thinkWhere's online map shop mapTrunk to improve their parking survey services. Working with local authorities across the UK, as well as major consultancies such as Amey, AECOM and Halcrow, Streetwise uses mapTrunk to source highly detailed Ordnance Survey topographic mapping. The digital map data is then used to plan survey beats, plot parked vehicles, undertake geospatial analysis and present the results to the client.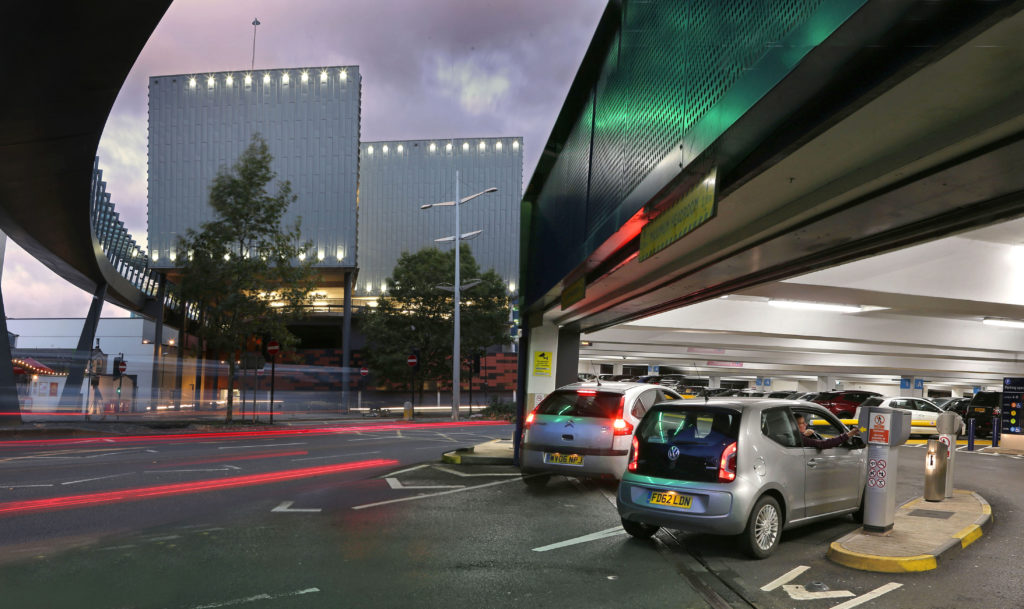 "The use of digital mapping at all stages of our parking survey service – from planning to presentation – is one of the things that distinguishes us and make us the preferred partner of choice for so many," commented Michael Caughey, Data Processing Manager at Streetwise Services. "Other sites made buying mapping a chore – we had to go through a lot of unnecessary procedures and you could potentially wait days for the data to be delivered." 
"thinkWhere's mapTrunk has revolutionised the way we obtain mapping," continued Caughey. "I find it easy to navigate, it is cost–effective and we get the digital data we need in minutes meaning we can get on with the project we are working on." 
Streetwise Services offer a range of data capture and presentation solutions including traffic counts, asset inventory condition surveys and origin destination studies. The Glasgow based company, with regional offices across the UK, has also developed a unique method of capturing parking activity. All information is captured onto the map, with vehicles plotted to an exact location for each survey 'beat'. This ensures accuracy and, as the return beat is semi-automated, staff are more productive compared to traditional data capture methods.  
Post survey, the map–referenced data is interrogated and analysed using a series of bespoke programmes to produce outputs including average occupancy, turnover and duration of stay. The digital map data is also used to produce image based outputs that are easier to interpret for non-technical decision makers such as those involved on the planning of retail, leisure or health facilities. 
thinkWhere's mapTrunk is an easy to use online map shop allowing users to view and download Ordnance Survey data. In addition to digital downloads, mapTrunk can also be used to create Planning Application location maps as recently approved by Scottish Government. thinkWhere also offers data services where users can stream open data from Ordnance Survey and other key publishers such as the Environment Agency, Scottish Natural Heritage and Natural England. 
Contacts: 
Enquiries to Fiona Thomas, Business Development, on + 44 (0) 1786 476060 or fiona.thomas@thinkwhere.com 
Editorial enquiries, contact Robert Peel on tel +44 (0)1666 823306 or robert@spatiallyaware.co.uk  
www.thinkwhere.com 
Notes to Editors: 
thinkWhere provides an online platform for storing, sharing and using maps and geographic data. Utilising Open Source Geographic Information System (GIS) technologies, thinkWhere has developed cloud-based software applications and tools, backed by a wide range of Open GIS implementation, consultancy and training services.       
Based in the historic city of Stirling, Scotland, with customers across the UK and worldwide, thinkWhere pioneered the development of web-based platforms for collaborative GIS products and services.  The company has a 25 year proven track record of delivering solutions at local, regional and national levels in the UK public and commercial sectors.  
For further information visit www.thinkwhere.com