Stirling, Scotland, 10 January 2018
Scottish Geographic Information Systems (GIS) company thinkWhere is setting its sights on global expansion with the launch of a new cloud-based platform for GIS and geographic data. theMapCloud allows maps and associated records to be accessed anytime and anywhere in the world through a web-connected computer or mobile device. Through standard web browsers, users can view, retrieve and share maps, map layers and data. As well as providing a platform for GIS and other web applications, theMapCloud can be used for a host of data services and software as a service applications.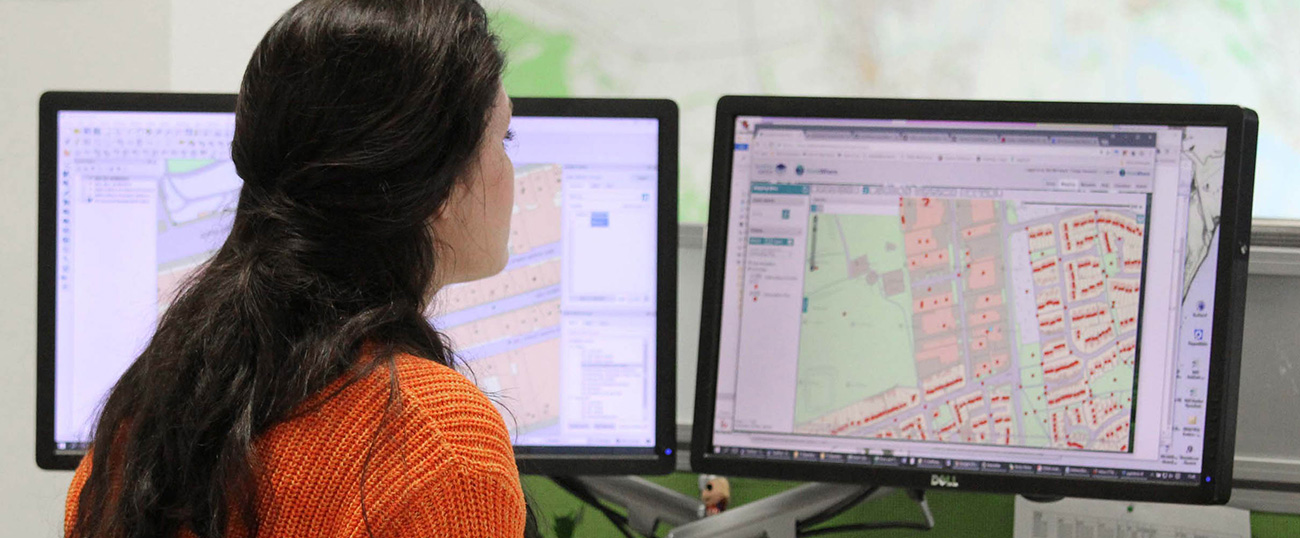 theMapCloud is offered with fully managed datasets from publishers such as Ordnance Survey and OpenStreetMap. Designed using the latest Cloud and Open Source technologies and provides a truly flexible, reliable, scalable and high performance platform for serving geographic data and applications. As a cloud solution, thinkWhere can enhance and upgrade the platform globally without affecting the user.
theMapCloud has been developed for organisations that require better access to – and easier sharing of – geographic datasets. It is an ideal solution therefore for government, local government, infrastructure companies and utilities. thinkWhere offers a range of software applications and services to help organisations move onto the cloud and successfully implement theMapCloud.
thinkWhere has utilised theMapCloud for their own ecommerce data store. Called mapTrunk, it is an intuitive web service for purchasing OS MasterMap and is an example of the type of mapping application which can be built upon theMapCloud. For organisations requiring a simple GIS solution for basic mapping, such as site assessments and onsite works mapping, thinkWhere has a product called GroundMapper.
theMapCloud has been developed over the last two years in association with a number of key users in the UK and the USA. It has already been successfully implemented by the Scottish Government to provide access to mapping by around 100 members of the One Scotland Mapping Agreement (OSMA). Other adopters are British Library and US-based Humanitarian OpenStreetMap Team (HOT).
"The team at thinkWhere brings a wealth of geospatial development experience, talent and insight to the project," commented Blake Girardot, Humanitarian OpenStreetMap Team Project Manager. "Used by thousands of people around the world, our Tasking Manager our software is the key technology component that enables our humanitarian mapping work and having thinkWhere as partners ensures the development project will be a success and deliver a great result for our community."
[line]
Contacts
Editorial Enquiries – Robert Peel (PR), +44(0)1666 823306, robert@market-it.co.uk
Reader Enquiries – Fiona Thomas, Business Development Manager, +44(0)1786 476060, Fiona.Thomas@thinkwhere.com
[line]
Notes to Editors
thinkWhere provides an online platform for storing, sharing and using maps and geographic data. Utilising Open Source Geographic Information System (GIS) technologies, thinkWhere has developed cloud-based software applications and tools, backed by a wide range of Open GIS implementation, consultancy and training services.
Originally Forth Valley GIS, the company started in 1993 providing GIS services to Central Regional Council before, following local government reorganisation, developing a shared GIS service for three unitary authorities. In 2007 the company began operating as an arms-length commercial operation and rebranded as thinkWhere in 2007.
Based in the historic city of Stirling, Scotland, with customers across the UK and worldwide, thinkWhere pioneered the development of web-based platforms for collaborative GIS products and services. The company has a 10 year proven track record of delivering solutions at local, regional and national levels in the UK public and commercial sectors. For further information visit www.thinkwhere.com