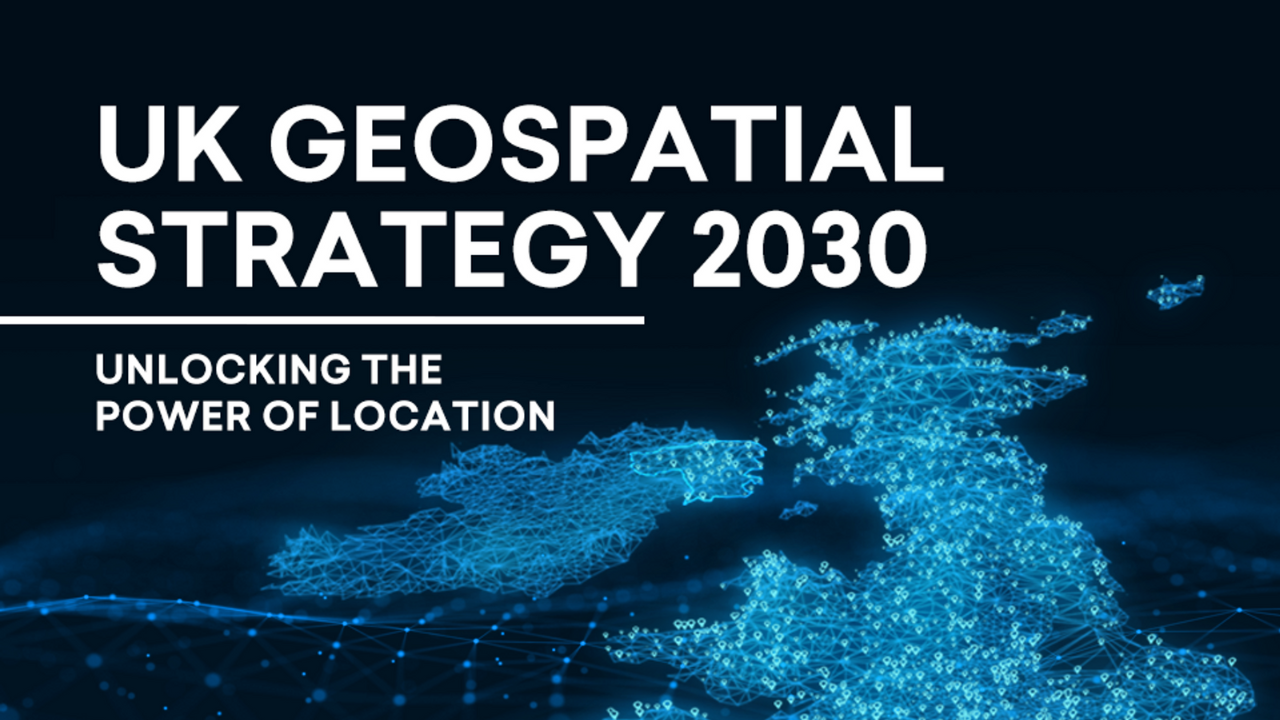 "Location data is fuelling the technological revolution. Geospatial applications are driving economic growth, improving public services and underpinning environmental recovery.
"The UK is reliant on modern location data, services and technologies. They are vital to secure our borders, to understand how our coastlines will be affected by climate change, to roll out national infrastructure and to anticipate how the impact of decisions will vary across geographic regions of the UK and its dynamic population.
"The UK is home to national geospatial organisations with world-leading expertise and foundational data, including our public sector geospatial partner bodies. However, our future advantage in this field is not assured. The geospatial ecosystem is being transformed and disrupted by advances in technology and there remains limited awareness of the full value of geospatial applications. We must make sure that the UK is equipped to face a future shaped by technological advancement."
Viscount Camrose Minister for AI and Intellectual Property
The UK's recently unveiled Geospatial Strategy 2030 – Unlocking the Power of Location, highlights the important role of the GIS sector in the future of the UK, solidifying its position as a key player transcending a wealth of industries, from farming to infrastructure, renewable energy to housing.
The background 
The Geospatial Commission, part of the Department for Science, Innovation and Technology, was established in 2018 with responsibility for setting the UK's geospatial strategy and coordinating public geospatial activity.
The Commission's aim is to unlock the significant economic, social and environmental opportunities offered by location data, applications and services, and to advance the UK's global geospatial expertise.
Its mandate is to research, initiate, drive and deliver changes by working in partnership with others.
The strategy
Geospatial applications and services have become an intrinsic part of everyday life, enabling routine activities and improving individual consumer experiences from instant journey planners to ever faster delivery of goods.
The insights that these services provide are vital for businesses and the delivery of public services. The potential of location data is enhanced by enabling technologies, such as artificial intelligence (AI) and cloud computing, which have caused disruption and opened up huge new capabilities.
To make the most of these enabling technologies it will be essential to overcome limiting factors, such as a lack of awareness and the increasing demand for skills. Against that backdrop, this update to the UK's Geospatial Strategy provides a timely opportunity to reflect on the latest trends and challenges impacting the geospatial ecosystem.
The strategy identifies three clear missions and associated steps to ensure progress is made. The missions are:
Mission 1: Embrace enabling technologies to accelerate geospatial innovation
Mission 2: Drive greater use of geospatial applications and insights across the economy
Mission 3: Build confidence in the future geospatial ecosystem
thinkWhere's commentary:
It is encouraging that the Government has highlighted and intends to further the development of geospatial technology across the UK. With so many applications across a broad spectrum of society, having a clear strategy in place to ensure the sector is nurtured accordingly is key.
We have witnessed significant technology advances that will continue to enable geospatial innovation across almost every market sector. At thinkWhere we were an early adopter of cloud computing and open source technologies which power our geospatial data platform and online products such as groundMapper and theMapCloud. This has liberated the access and use of geospatial data for our customers, driving greater use, increasing efficiency and innovating workflows.
At thinkWhere we're keen to endorse the strategy which sets out a clear process and vision for the industry in the years to come.
Alan Moore, Head of Geospatial Services, Idox:
I believe that this strategy has the power to shape our industry for the better, with clear support from the UK Government.
By encouraging better use of geospatial services, we can rely on technology more to provide us with accurate and up-to-date information which is central to efficient working, whatever your field.
Location is key when it comes to decision making, and making informed decisions is essential when it comes to encouraging a diverse and thriving economy, improving social conditions or protecting the environment.
Our own business strategy aligns with the principles set out in the 2030 vision by the Geospatial Commission. Driving the uptake and use of geospatial data and services will continue to innovate business processes, improve collaboration, create new insights and position geospatial at the heart of the information ecosystem.
As we look to 2030 there is a clear roadmap for the geospatial industry with major opportunities to be realised across the public and private sector. Continued investment in people, in data, in technology and in research and development will be required to realise the full benefits.
For me, data is the key driving force. Many organisations are still on a journey with taking a strategic approach to data management and data access. At a national level we still have a lot of ground to make up with the aggregation and harmonisation of public data as well as enabling improved access to core geospatial data across all industries. For the sustainable delivery of geospatial benefits, it is essential that location data is treated as a valued asset and that this is underpinned by people with the skills and expertise to enable its exploitation.
The announcement of the 2030 strategy is another key and important step in the transformative journey for geospatial. Highlighting new and emerging opportunities, key advances in the geospatial industry and targeting interventions to accelerate adoption all combine to strengthen the UK's position as a global leader and influence our business and public services.