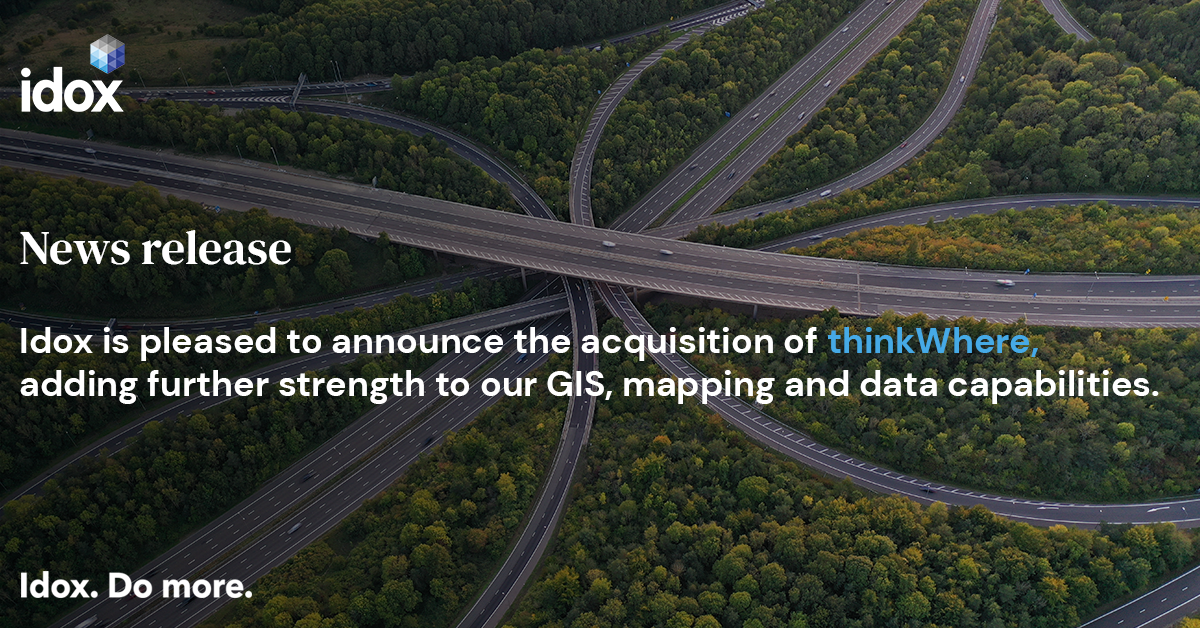 thinkWhere is very pleased to share with you the news that ldox plc, a leading supplier of specialist information management software and solutions to the public and asset-intensive sectors has acquired thinkWhere Limited.
Idox's range of software and digital solutions is used by most UK local authorities and in sectors such as property, healthcare, transport, and engineering.
The deal represents the latest milestone in Idox's strategy of acquiring strong businesses that will add new or complementary technologies to its portfolio.
The previous owners, Falkirk and Stirling Councils, have overseen thinkWhere's move into the open source and cloud market. The acquisition will enable thinkWhere to accelerate and scale the development of geospatial products and services as part of a larger, progressive software business.
With better access to investment, new markets and business resources, there will be significant opportunities to enable greater use of location data to innovate business activity with our combined current and future customer base.
thinkWhere's focus will continue to be on the provision of high-quality managed services and support as we progress business integration and we look forward to continuing our relationship.