Today the world is celebrating International Women's Day or IWD.  IWD is a global day marking the social, economic, cultural and political achievements of women, and is over a century old, having been first introduced in 1911.  This year's IWD theme is #BalanceForBetter, helping to raise the profile of greater parity between gender balance and equality throughout 2019.
Women and technology
Although innovation and technology provide a wealth of opportunities in modern society, it is recognised women are still generally under-represented in fields such as science, engineering and technology.   It got us wondering how we measure up at thinkWhere.
As a Scottish SME, today, the women who help support and innovate our business, products and services fulfil a range of professional and technical roles across 2 different teams:
Account Manager (Commercial Team)
Business Development Manager (Commercial Team)
Senior Administrator (Commercial Team)
Consultant (Operations Team)
Senior Consultant (Operations Team)
Principal Consultant (Operations Team)
Senior Developer (Operations Team)
Scrum Master/Software Test Analyst (Operations Team)
…and here they are…

Equal Measures
Both females and males in the team perform similar professional roles and functions, under the same terms and conditions and pay grading structures.
Each person brings their own unique personality, personal experience, skills, knowledge, strengths and opinions to the wider team.  Everyone in the team, irrespective of being male or female, provides a valuable contribution to meet the overall corporate goals and strategies of the company.  We work together as one, not in isolation as individuals.  This creates an environment of teamwork and respect across the company.  All ideas from the team are discussed and we use online discussion boards to share thoughts, ideas and information.
The entire team, irrespective of gender or role, benefits from the same company opportunities.  These include personal development opportunities, working at home and flexible working arrangements.  Each helps the entire team achieve a more satisfactory work/life balance.  In our experience, we've found that a happy team produce the best results.  It's also an established fact that organisations with the most gender diversity outperform those with the least – so to us, it makes perfect business sense.
Zlata, our Scrum Master/Software Test Analyst has recently completed a Scrum Master course and exam, resulting in an official "Certified ScrumMaster®" status.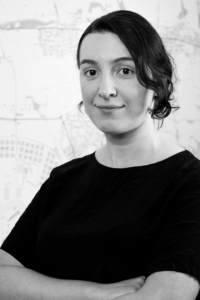 "I'm delighted to have had the opportunity and support from thinkWhere to achieve this certification.  I've learned so many useful points about the framework, and will be undertaking more work to put this knowledge into practice.  Thank you!"
Getting the Balance Right
We've seen a positive shift in the balance between male and female staff numbers within the team.  Our workforce numbers have steadily increased over the years.  Our workforce in 2019 comprises of 44% females, compared to 13% back in 2003.  We have 6 times as many staff working for the company in 2019 compared to 1994.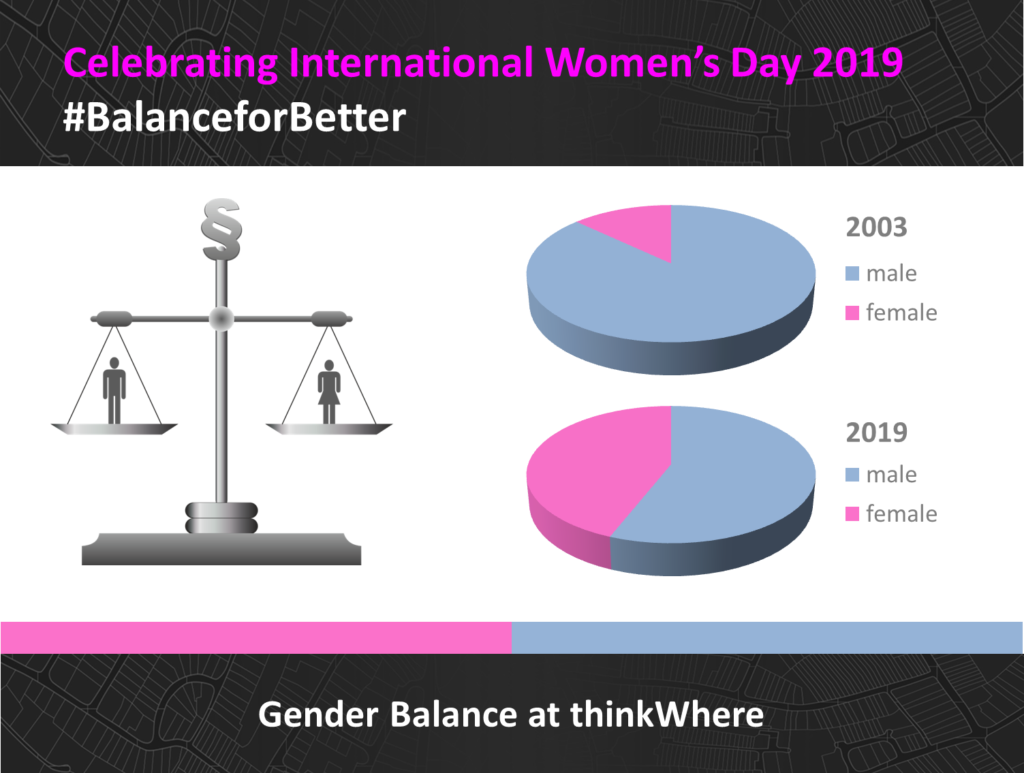 International Team
thinkWhere is very much an international team.  Our staff span 6 different nations, bringing a variety of colourful languages into the thinkWhere office environment.   Just under half our female team are multi-lingual, speaking fluent Estonian, Russian, Dutch and German.  This is obviously very beneficial for delivering international contracts!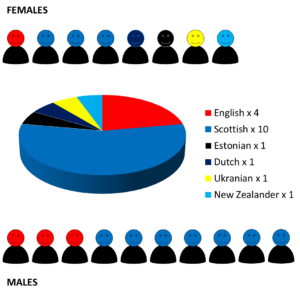 Back to the Future
According to an article in American Business magazine Forbes "the World Economic Forum projects it will take 170 years to reach gender equality globally, and 158 years in North America. That means it will take five more generations for us to see gender equality".
As a SME, gender balance and equality might be more easily achieved compared to large organisations.  However, if we all commit to playing our part in striving towards the common goal of #BalanceForBetter, we will surely speed this process up, allowing future generations to reap the benefits a lot faster on a global scale.