To mark "International Women's Day" on 8th March,  and to tie into the theme of "Women in Geospatial", we'd like to introduce you to one of thinkWhere's own inspirational women in geospatial, Kirsten Reilly.  Kirsten has been a GIS consultant at thinkWhere for just under 2 years, having moved from a large engineering company after successfully completing a graduate program.  In this Blog, Kirsten talks about her journey into the geospatial world.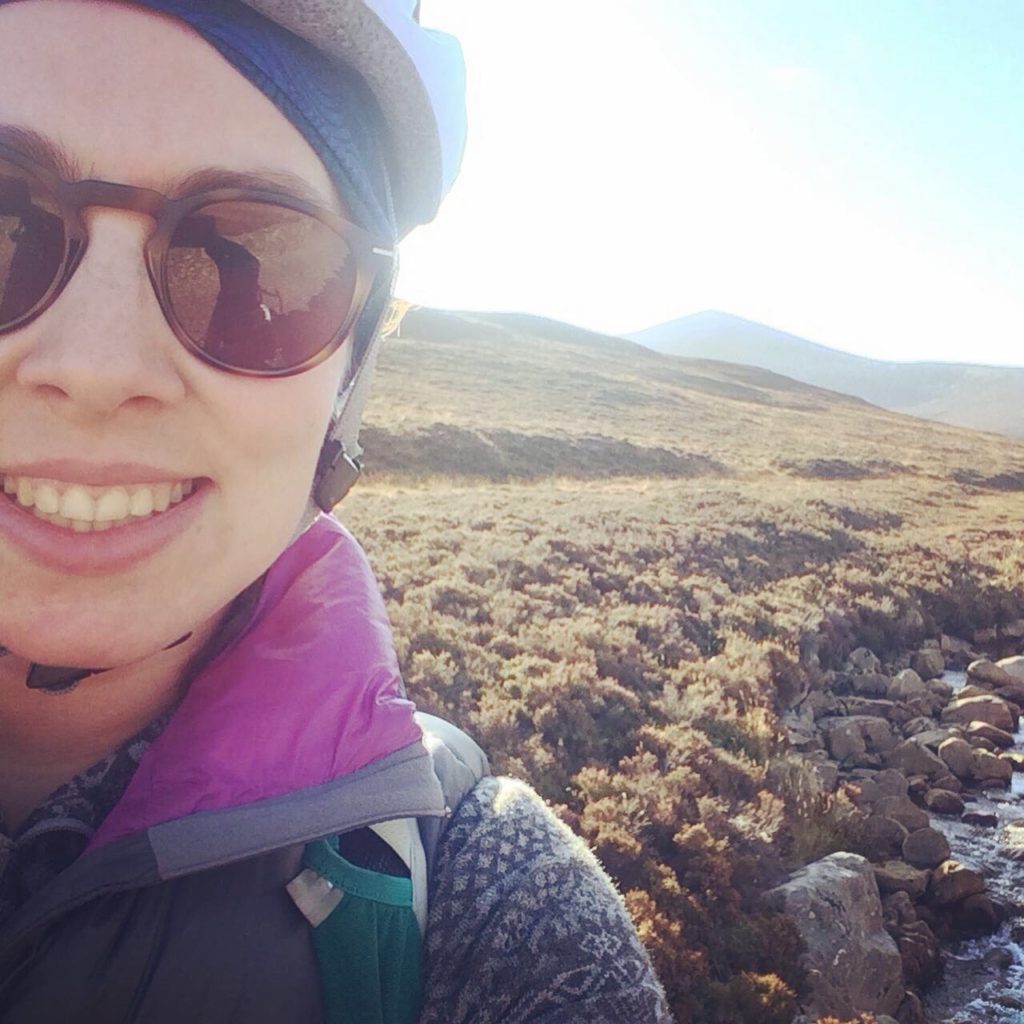 What made you decide to pursue a career in GIS, and how did you get there?
I had always been interested in geography and the outdoors, so decided to study Geography at University (Manchester Metropolitan University). I first came across GIS at the start of my first year of University. I immediately found it interesting and enjoyed the GIS modules. By my second year I had decided I wanted to pursue a career in GIS, so for my placement year I started to apply to geospatial companies. I gained an internship at Environment Agency Geomatics, and spent a year working with LiDAR data, which then formed the basis of my final year dissertation. Once I graduated, I moved up to Scotland and applied for GIS jobs in the central belt of Scotland. I completed a graduate program with a large engineering company, before moving to thinkWhere in May 2018.
Describe a "typical day" in your working life at thinkWhere and the challenges you face…
A day as a GIS consultant varies from day to day at thinkWhere.  We do a wide range of tasks…from creating maps, analysing spatial data, providing technical support to customers, delivering training, and undertaking data management processes, to testing new features and releases of thinkWhere products such as groundMapper. We also have to be flexible and adapt when urgent project work comes in from the side, so time management skills and the ability to work on multiple tasks at a time are crucial.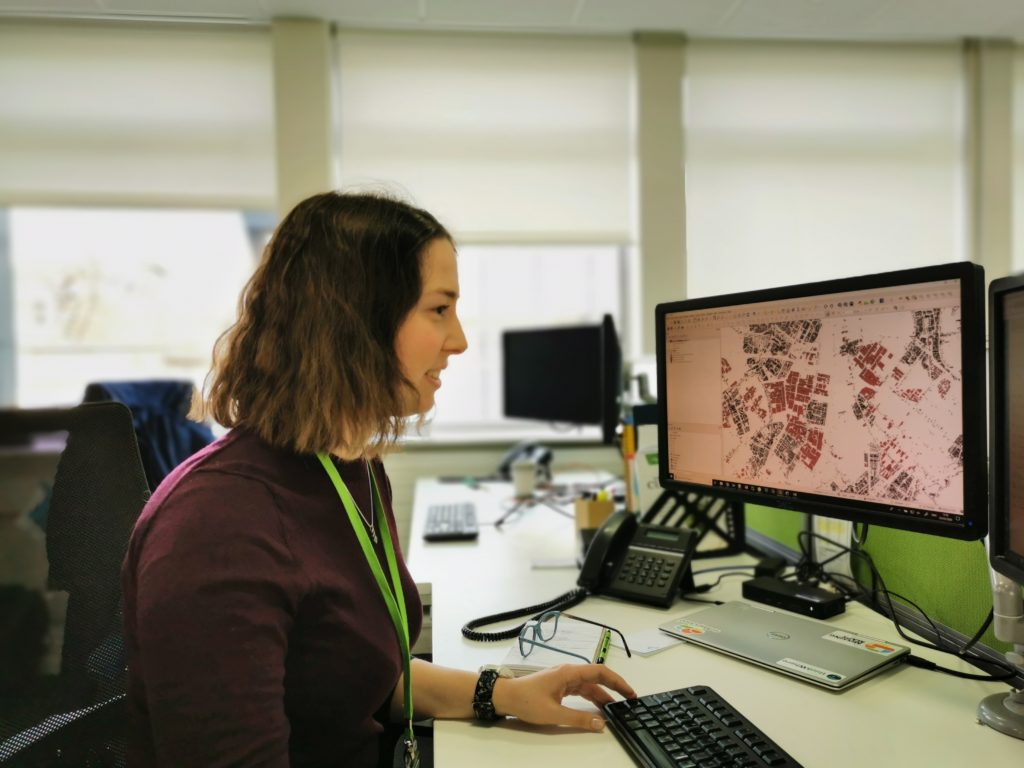 Do you use maps and GIS outside work?  If so, what for?
I do use digital maps and GIS day-to-day outside work eg. Google maps and Satnav.  However, I am also a keen hill walker, runner and orienteer, and rely on having a paper map and compass handy to find my way around the landscape – this is especially important in areas where there is limited mobile phone network coverage.  To be honest, there is also something really nice about having a hard copy map, and my house is full of them  – old/vintage maps, orienteering maps, Harvey Maps, books on maps, and the odd European road map.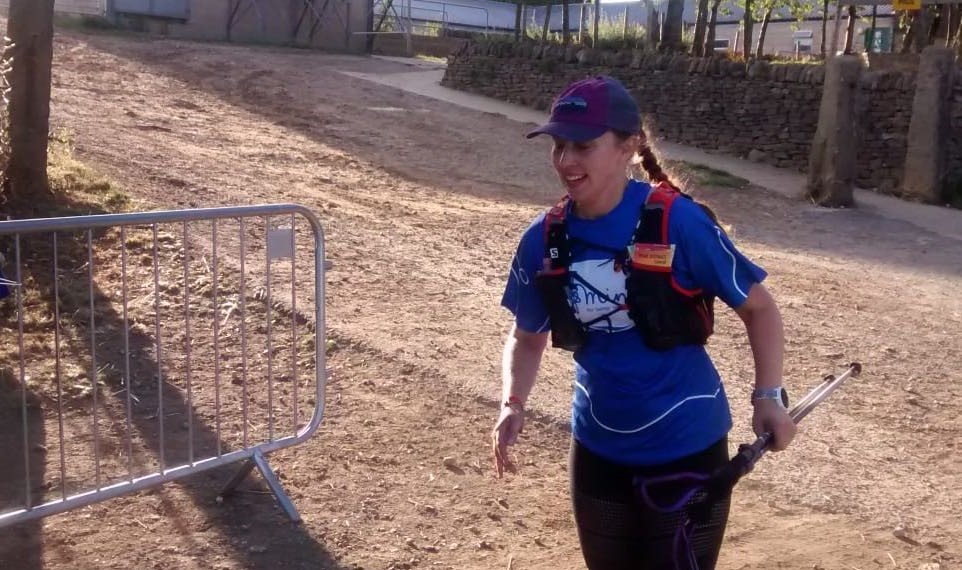 What's been your career highlight to date?
It is hard to pinpoint a definitive career highlight as I am still relatively early on in my career having graduated in 2015.  However, I would say presenting my QField workshop at the FOSS4G UK 2019 conference in Edinburgh was a particular highlight for me.  I got great feedback from those who attended, so was really pleased.  It's fantastic to see open source GIS gathering more and more momentum within such a broad and diverse range of sectors.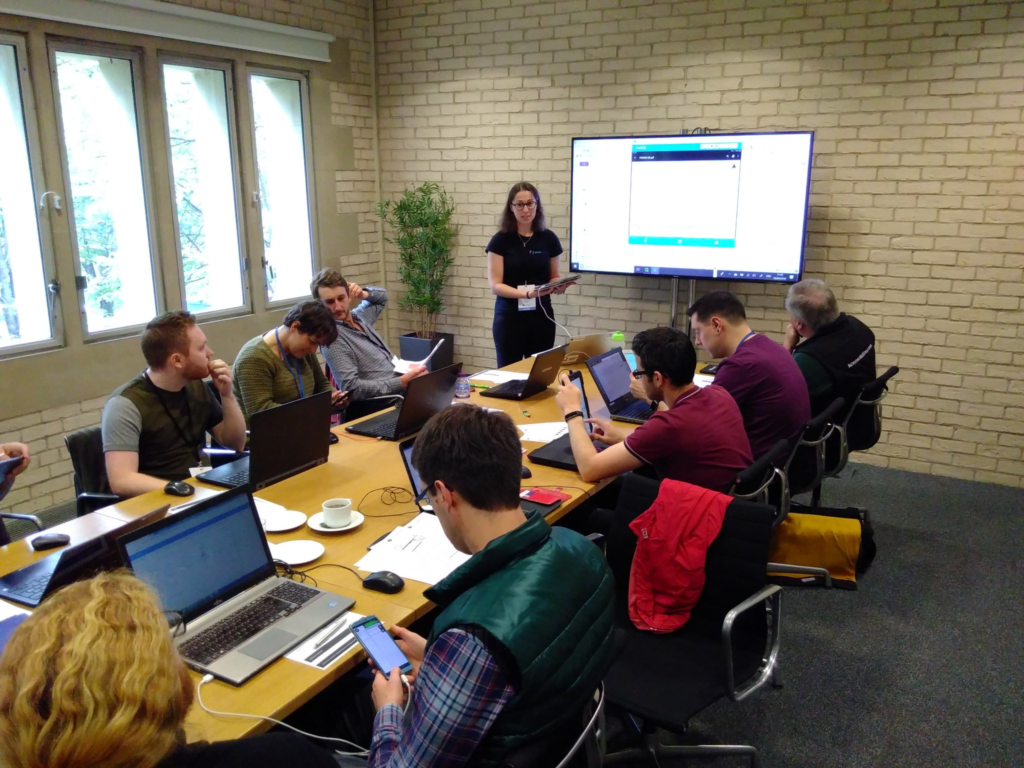 What advice would you give to other women looking to get involved in the geospatial sector?
I would give anyone who wants to get into the geospatial sector the following advice. Experience is key, whether through an internship, a relevant degree or course, or through individual exploration. An interest in geospatial topics and the eagerness to learn are also essential.  At thinkWhere, we have almost an equal balance of both males and females in the team…in fact, I think the number of women is now just slightly higher than the number of males, so I would definitely encourage other women to get involved in the geospatial sector.
Outside work…
Kirsten enjoys keeping active and being outdoors. A keen runner, Kirsten is currently training for the Copenhagen Marathon in May. She also orienteers with her local club (Forth Valley Orienteers) participating in local and national events, and helping plan local orienteering events/courses, with her first event going down well last year. Kirsten enjoys getting out in the hills around Stirling and further afield, and exploring the amazing landscape.  Kirsten also enjoys baking, binge watching various tv series, planning new adventures and spending time with her boyfriend.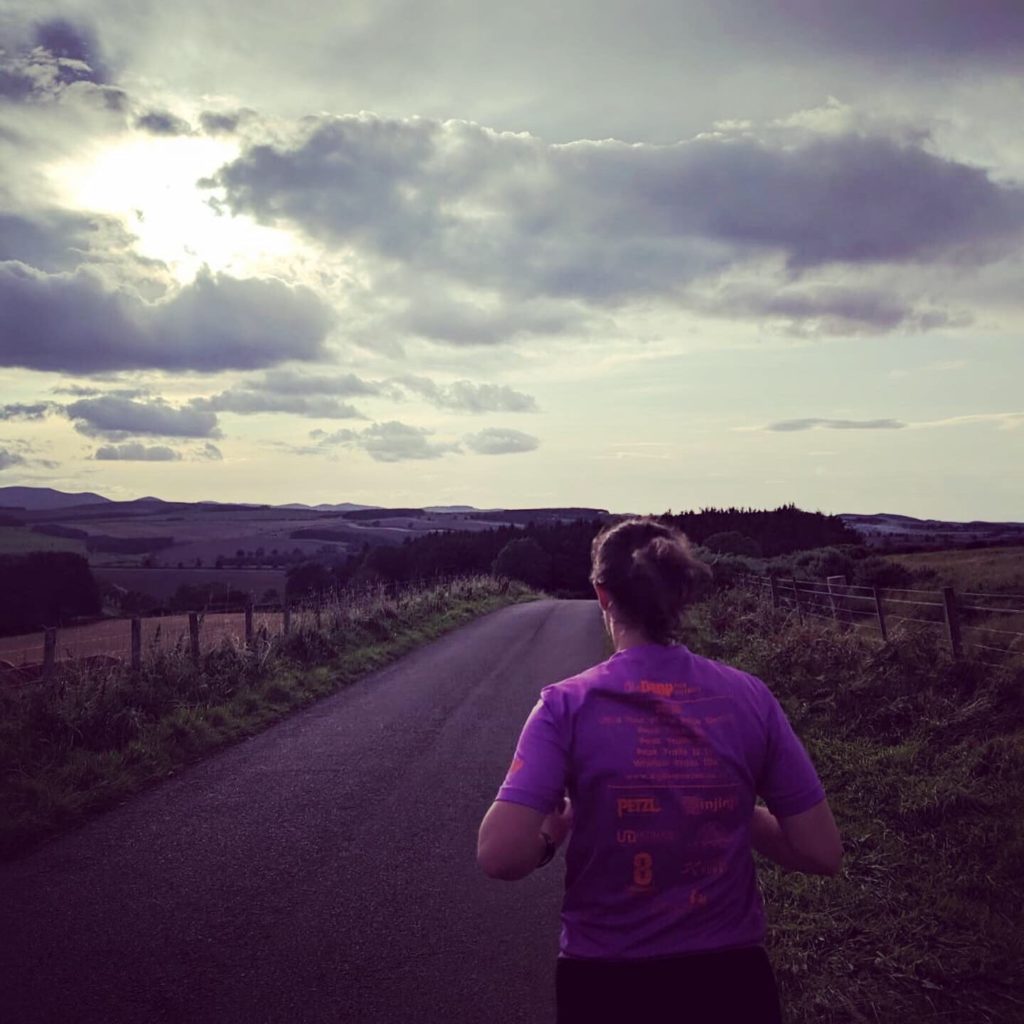 #IWD2020  #EachforEqual