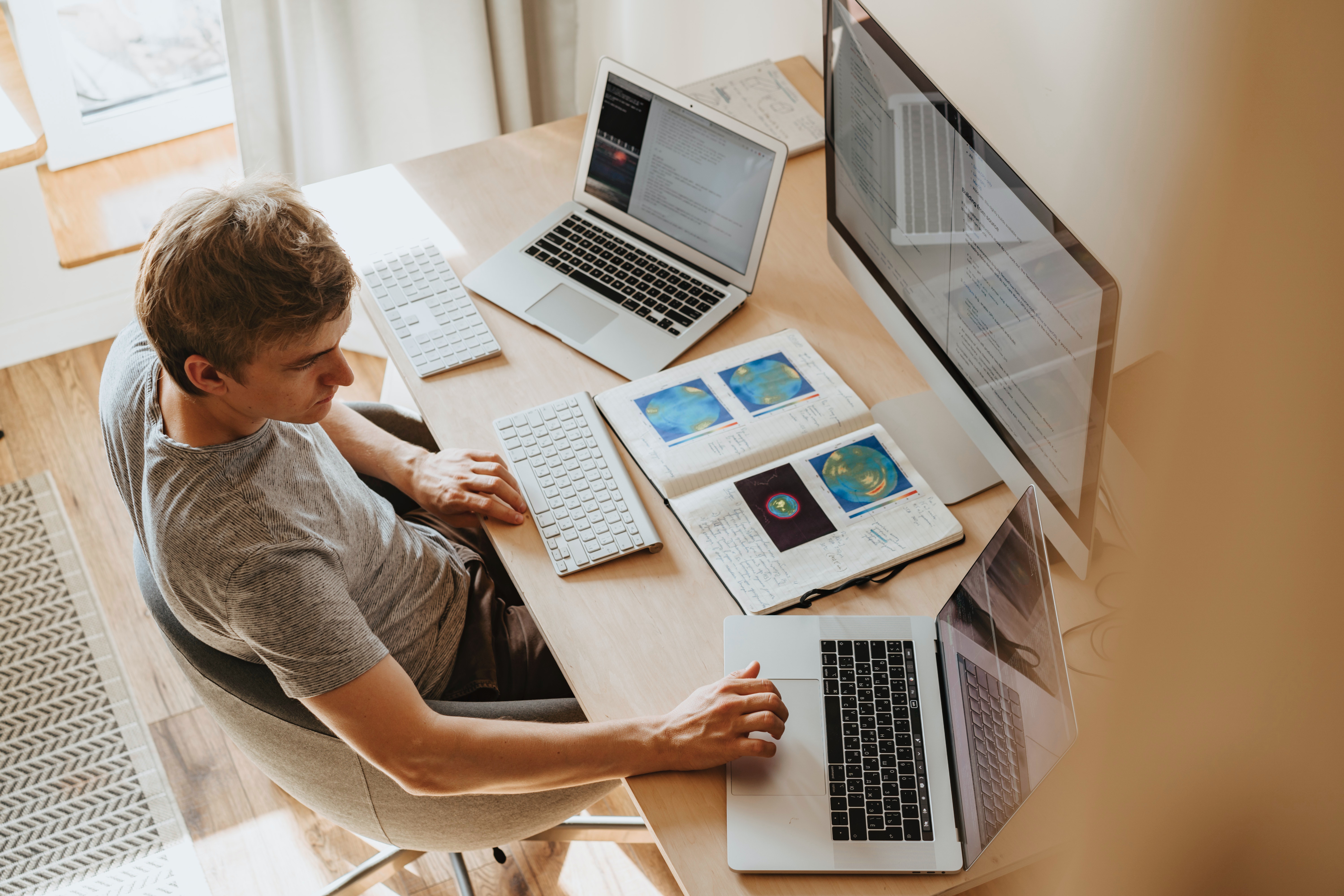 thinkWhere has been successfully delivering instructor-led, Geographic Information System (GIS) training courses in a classroom environment for decades. Our latest blog by GIS Consultant Charles Thompson describes the remote learning opportunity presented by COVID for online GIS training, and the challenges faced by companies investing in their employees' development.
These challenges have a big impact on employee efficiency, productivity and profitability of businesses.
thinkWhere is on a mission to make location data an essential part of a company's information architecture and as easy to access and use as email or Word. Companies that invest in their data ecosystem will gain greater efficiency and productivity as well as a valuable competitive advantage.
So, when we think about the real world, the importance of location is self-evident. Companies that invest not just in the technology, but in skills and staff development, will yield immense value.
Knowing where things are, where things happen, and where people, places and processes interact is crucial. Generating this insight requires people who know how to ask the right questions of geographic data; to be empowered with the insight to make more informed decisions, faster.
COVID, the catalyst for change
Pre-COVID, our customers enjoyed learning in a face-to-face, instructor-led, classroom environment. This was conducive for sharing skills and experiences, networking and collaboration opportunities, as well as a physical location for learning directly from our experienced trainers. It was felt a physical classroom was the most beneficial training environment – a more valuable, more personal learning experience overall for trainees, and the trainer.
thinkWhere evaluated a range of training options before COVID hit in early 2020, including a blend of online and face-to-face learning environments. Our clients told us they preferred interactive contact with our experienced trainers and didn't want a faceless e-learning experience.
However, with so much uncertainty and change, the situation and circumstances were a catalyst for doing things differently and remote online training became our only option. Our delegates can now continue to interact with one of our trainers, while attending a course from their homes and offices.
We're collaborative. We need to show the humans behind the technology.
Initially, we decided to only deliver QGIS courses remotely. As we had pre-existing bookings, we were keen to support our customers by running them as soon as possible and hosted our first online course in July 2020, a few months into the pandemic.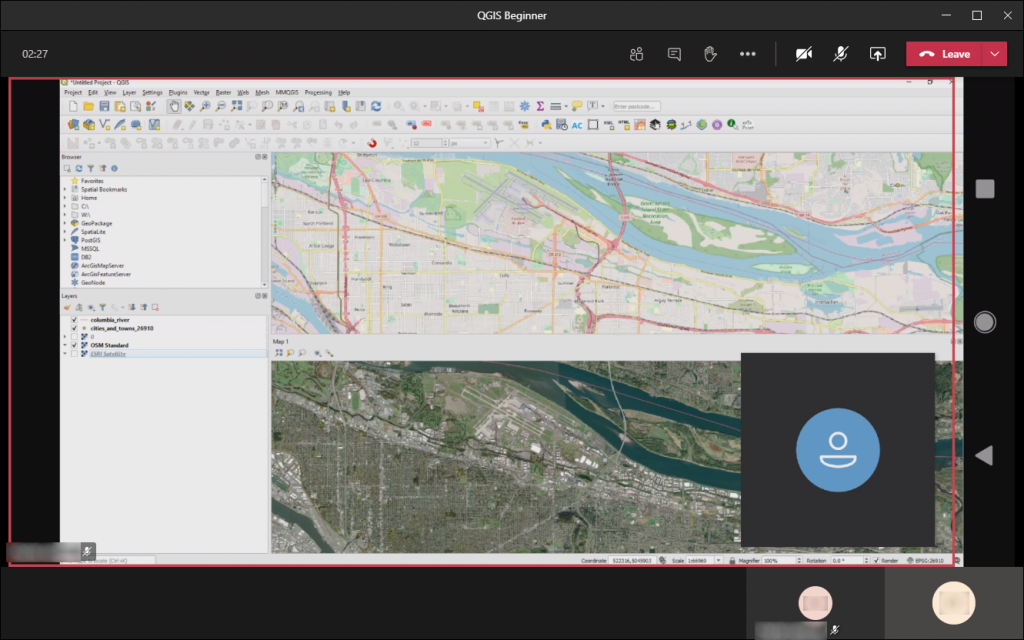 Before running our first remote course, we were fully aware of some of the challenges in successfully delivering training online. We identified and tackled the following issues:
Reducing 'screen fatigue' – delegates can get tired of looking at a screen and become less engaged. It can be very difficult to concentrate for long periods of time in front of a computer. We decided more regular breaks would help. Everyone attending can take a break of 10-15 minutes (minimum) after the end of each section (approx. every hour), in addition to a longer 1 hour lunch break.
Monitoring the progress of the delegates – this is usually easy for the trainer to do when training face-to-face. We decided to encourage delegates to post on the chat each time they have finished a specific exercise, and the trainer would also continuously check that each delegate was not stuck at any point. For people who work slightly quicker, there are always optional exercises to keep them busy.
Ensuring optimum quality of training – we began by reducing the maximum number of delegates for the first few courses, making sure the trainer could provide more focus and attention to a smaller number of attendees. The first few courses were a huge success and we have now increased the maximum number of delegates through a constant learning cycle. There is now the option of increasing this further for larger groups.
Access to appropriate resources – following feedback from the first few courses, we recognised it was difficult for delegates to work with QGIS whilst simultaneously reading the course notes or watching the trainer's screen-share – not an issue during face-to-face training as the attendee has access to a physical course booklet. We now recommend that anyone attending, should have access to a second monitor or screen.

Supported by online resources
Following the success of the online QGIS courses, we have since made our two PostGIS courses available for remote delivery, and are also using Amazon Workspaces to provide delegates with access to a Windows Desktop on the Cloud, if required. This allows all the software and data to be pre-loaded/installed prior to the course.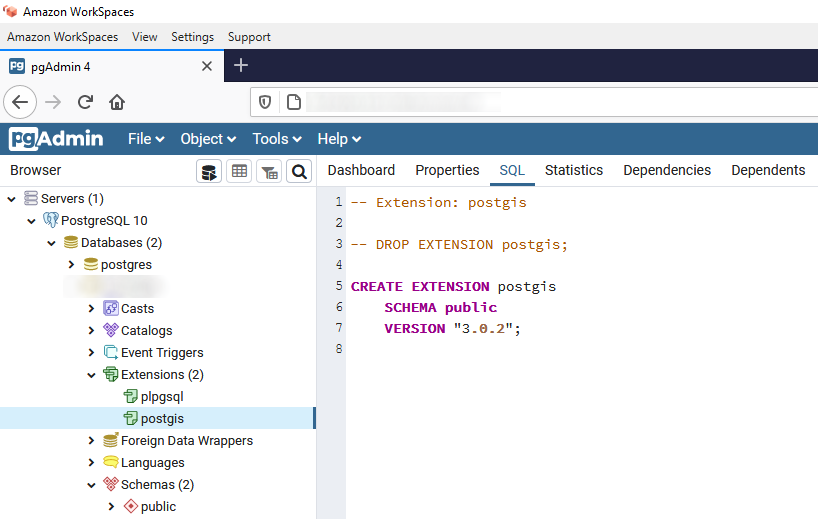 Location is no longer a barrier to learning, and neither is COVID
Our courses are now accessible to anyone, anywhere, providing they're in a suitable time zone our team can accommodate.  A virtual environment means there are no extra additional costs for travel or accommodation compared to attending courses being run at a physical location.
We've now run in excess of 10 courses online this year with a total of 44 attendees, with great feedback and no reduction in customer satisfaction levels.
"Overall the course was fantastic, the instructor explained everything very clearly and was a very friendly and helpful person. Thank you for the class." August 2020.
Where next?
The training room door is virtually open…, with online remote training courses running while COVID restrictions are in place, and beyond.
Many more courses are already filling up allowing us to continue supporting our customers in their use of GIS in a perfectly safe, online environment.
We've recently launched our 2021 training calendar with scheduled dates throughout the year to ensure our customers remain fully supported during the pandemic. When completely safe to do so, we'll also be considering resuming our face-to-face, classroom style training to continue the blended learning experience that our clients want.
We currently offer online courses for QGIS, covering all different levels of experience, from Beginner to Advanced, in addition to PostgreSQL & PostGIS courses for both database users and administrators. We are also available to provide training for two key thinkWhere products: groundMapper and Location Centre.
We'd love to hear from you
We live in a world where there has been an explosion in digital data. The internet and cloud technologies make it continually easier to store, share and publish data. However, most organisations still struggle with subsequent data management challenges. These challenges have a big impact on employee efficiency, productivity and profitability of businesses and are often cited as the reason for wasted IT investment and user adoption.
As geospatial knowledge becomes more important than ever, please contact Charles Thompson, GIS Consultant to discuss how thinkWhere's training service can help you unlock the power of data. Saving you time, money and allowing your staff to thrive in a smarter working environment.
Thinking of location data: thinkWhere