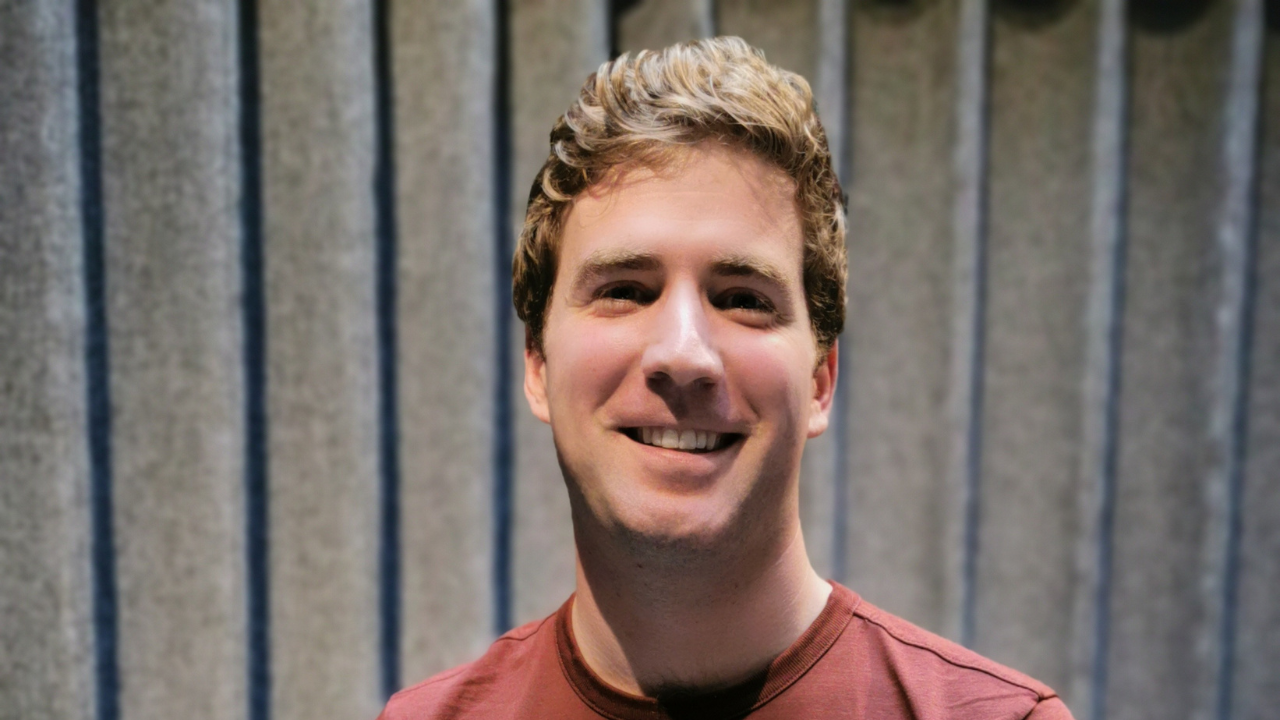 We'd like to introduce Charles Thompson, the Geospatial Support Manager here at thinkWhere.
We sat down with Charles to learn a bit more about his career and what he enjoys inside and outside of work.
Name: Charles Thompson
Job Title: Geospatial Support Manager
Tell us a little bit about your career so far
After graduating with a degree in Environmental Geography, my first GIS role was working for a renewable energy consultancy as a GIS Technician/Analyst. I stayed in the renewable energy industry from approx. 4 years, applying my geospatial skills to aid the development of wind and solar farm projects. I began part-time study for an MSc in GIS during this time, and joined the thinkWhere team as a Consultant in 2018. I'm now the Geospatial Support Manager in the thinkWhere team, where we support a range of GIS users in using our products and services.
What do you like most about your current role?
As a team we provide many different products and services, and we aim to support our clients as best as possible. I usually speak with users daily, and it's very rewarding to see the benefits of geospatial technology for such a wide range of users and organisations. The team are occasionally presented with problems to solve on behalf of our users, which gives us the opportunity to use different geospatial technologies to help provide creative solutions.
I work with a diverse team that have a range of different backgrounds and skillsets, which is a significant benefit when exploring problems and potential solutions. It enables us to draw upon different experiences to help deliver solutions.
What do you bring to the team?
At the start of my career, my focus was on the application of GIS, whereas now I focus on supporting the application of thinkWhere's GIS solutions, so I have the benefit of seeing both sides! Throughout my career I have been lucky to develop technical experience, working with GIS desktop, web, and database software. I have combined this with providing training, customer support, project management, while also managing the product support team. I believe this helps when supporting users, and working within a team, as I can always try and understand things from another's perspective.
How does the team work together and what do you achieve for your clients?
The thinkWhere team aim to provide users and organisations with the most effective geospatial products and services possible. We use an Agile approach, which allows us to work collaboratively, and ensures we are continually delivering improvements and solutions to our clients.
We tend to have a daily meeting where everyone in the team can provide an update on what they are working on. This ensures that the entire team is kept up to date with the progress of projects and can offer any assistance when required.
What does the future here look like for you?
It's an exciting time for the team as we look to expand the offering of our products and services, providing further benefits to our clients. As we integrate with other teams and products within Idox there will be many opportunities to explore different technologies and approaches to make our solutions as effective as possible. I hope to help facilitate this progress by providing support and guidance for our users, and continue to demonstrate the benefits of GIS and geospatial technology.
What interests you outside of work?
Outside of work I enjoy playing golf, cricket, and running. I'm based in the north of Scotland and try to explore new places across the Scottish Highlands, while also travelling abroad and experiencing different cultures.