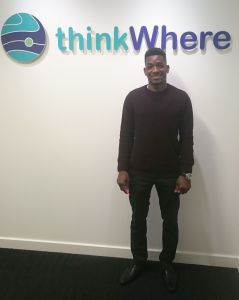 My name is Yacouba Traore. I am currently studying my second year BSc (Hons) Information Technology at Teeside University School of Computing.
I have had a great week placement at thinkWhere. During my week placement I was presented with a variety of opportunities. I had a great chance to meet everyone from the various parts of the business including CEO, Portfolio Manager, Business Managers, Accounts Managers, Developers, Service Desk Consultants and Office Administrators.
I have learned how the agile development systems work such as Scrum, as well as the differences between Agile and Waterfall. I have taken part in the different ceremonies including daily stand up, backlog refinement, demo and sprint planning.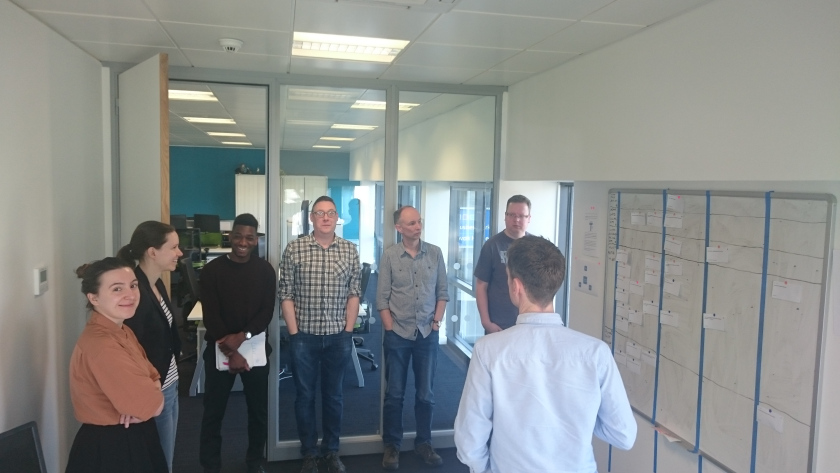 I have also learned about GIS (Geographical Information Systems) and the theMapCloud. I have also created my own map using QGIS where I am from in Côte d'Ivoire (Ivory Coast).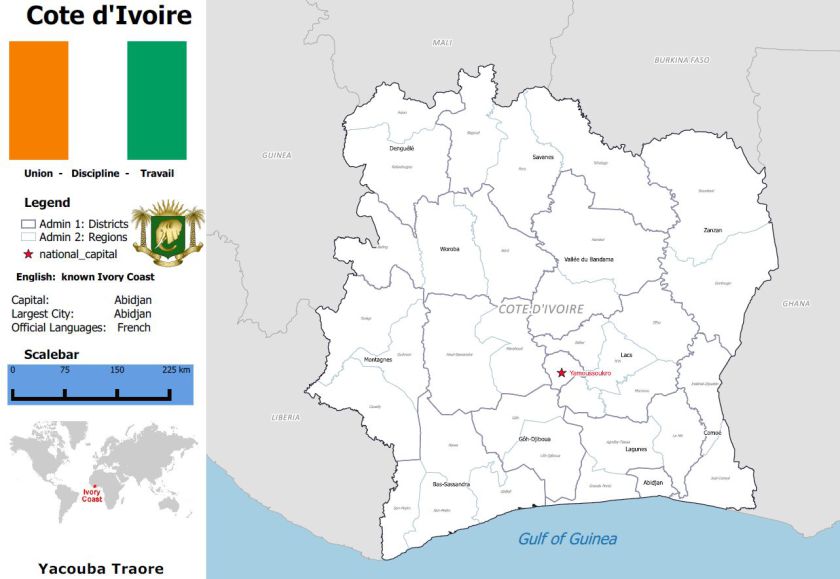 The thinkWhere development team also worked with me to develop my coding skills including help with JavaScript, HTML and CSS using PyCharm. I used these skills to script a page showing a graph of theMapCloud usage metrics.
The role has allowed me to learn key skills and competencies of IT and business systems. On top of this I delivered 30 minutes of presentation about myself and a project I am working on at university.
Thank you for the great presentation at our monthly meet and eat session @Yacouba18Traore. Great to have you with us for the week! 😀 pic.twitter.com/PeGRU9f2FI

— thinkWhere (@thinkWhere1) April 6, 2017
One of the best things about the company is the people. They were very friendly, approachable and well organised. I have also made a great network of colleagues and made new friends.
I have really enjoyed my work placement. I have learnt a lot and have gained skills that I will take forward with me. I have also been given many opportunities and many new experiences. I've gained a deeper understanding of how large IT projects work, which is going to help me in the future.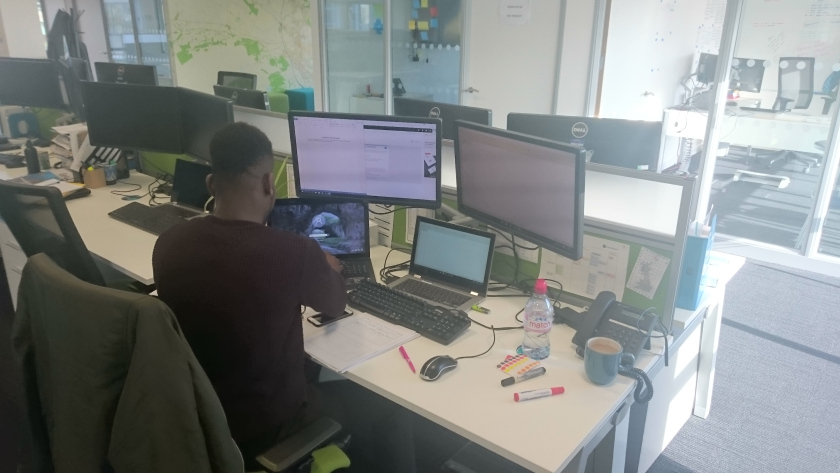 Being part of this placement has also helped me to develop my interview skills and my job prospects. It is also very valuable experience for my CV.
I hope to be back at thinkWhere again one day!