thinkWhere helped Balfour Beatty successfully pioneer a more efficient way to manage and share location-related information for a £1 billion bypass construction project.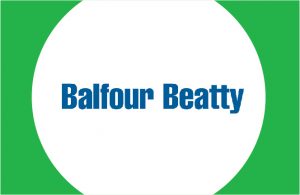 The challenge
For the construction of the Aberdeen Western Peripheral Route, Balfour Beatty needed a better way to keep field staff updated with the latest data about sensitive and protected environmental sites in the path of construction. With over 1000 staff across five sites, the traditional process of a central office collating, managing and updating many different data sets, then providing this as printed or static electronic maps, wasn't sustainable.
The solution
thinkWhere undertook a Discovery session with Balfour Beatty to assess the challenges, and discussed how thinkWhere's flagship groundMapper platform could support their business needs. thinkWhere was commissioned to make certain enhancements to groundMapper and deliver it as the web solution by which Balfour Beatty could host and share access to all of their environmental data.
"Given the vast array of datasets available, we needed a solution that would allow us to effectively access, share and communicate geographically referenced information in real time. Using thinkWhere's groundMapper tool we can instantly access the most up to date constraint data and we have dramatically reduced the need to produce costly and time consuming paper maps."
Angela Gardner,
Environmental Manager,
AWPR CJV
The rollout
thinkWhere onboarded Balfour Beatty's environmental data, augmenting this with background mapping and other contextual data, like aerial imagery. thinkWhere is an Ordnance Survey (OS) licenced partner and incorporates all OS digital map products within groundMapper, in addition to a range of public data sets from organisations such as Scottish Natural Heritage and Historic Scotland. The result was one, definitive source of digital maps for all stakeholders, fully maintained and up-to-date.
A complete managed service for location data
groundMapper became the single definitive access point for all environmental data, both in-house and from third parties, for 600 users. The platform was a revolution in large-scale construction terms, as it provided universal access to mapping and environmental data for all stakeholders — not just on the construction side, but also in legal firms, the government and transport authorities. By eliminating information bottlenecks and reliance on static maps, Balfour Beatty increased efficiency, improved quality and currency of information, increased confidence in the project, and had the data ready to support compliance with audit and monitoring reports.