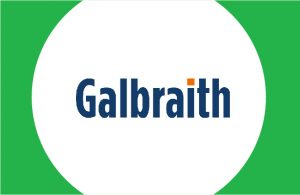 The challenge
Galbraith's rural estate customers across Scotland trust the company to provide management and guidance to help safeguard their land and its value now and for posterity. But Galbraith realised its ageing software systems for geographic information were no longer fit for purpose. Staff used workarounds, including off-line and inefficient paper-based processes, to cope with the software's out-of-date information and other shortcomings. It wanted to modernise its systems to provide the most up-to-date geospatial data and mapping, and also explore how it could integrate location data with its other enterprise information.
The solution
thinkWhere collaborated closely with Galbraith's management team as well as its GIS staff to articulate and analyse its business objectives, including its aims to drive more value from geographic information. After considering its options, Galbraith decided to commission an enhanced version of thinkWhere's flagship groundMapper platform, while keeping sight of its objective to provide a smooth user experience and continuity with its legacy systems.
"thinkWhere has high levels of expertise in geographic information, they provide excellent products and they take customer service very seriously."
Dan Campanile,
Associate GIS Manager,
Galbraith
The rollout
thinkWhere's in-house developer team of location data experts onboarded Galbraith's significant portfolio of business data to groundMapper, customising style and presentation to harmonise with the colours and legend styles already familiar to Galbraith's team. The end result was an enhanced version of groundMapper which went live in 2019 and now provides a single, definitive, up-to-date source of Galbraith's own in-house location data alongside digital mapping and third-party geospatial datasets, continually refreshed and maintained as a managed service from thinkWhere.
Uncovering new business insights from data integration
Reaction from Galbraith's internal users has been extremely positive, and a phased introduction beginning with a team of early adopters allowed thinkWhere and Galbraith to incorporate feedback and provide the best user experience. Galbraith has also achieved its goal of integrating spatial data with other business systems: looking at location data alongside farm sale data, for example, to draw new insights. This kind of innovation, delivered from Galbraith's GIS team working in partnership with thinkWhere, has been possible in part because the GIS team is no longer occupied with troubleshooting legacy software that's no longer fit for purpose.