Stirling, Scotland, 02 July 2018
Geographic information and technology specialist thinkWhere has successfully applied for and been accepted as a supplier of cloud technology to UK government departments and organisations. As part of G-Cloud 10, the tenth iteration of the billion pound G-Cloud Procurement framework, thinkWhere has been awarded agreements for Cloud Hosting, Cloud Software and Cloud Support services. The thinkWhere services are now live on the Digital Marketplace where public sector organisations can review and download contract agreements.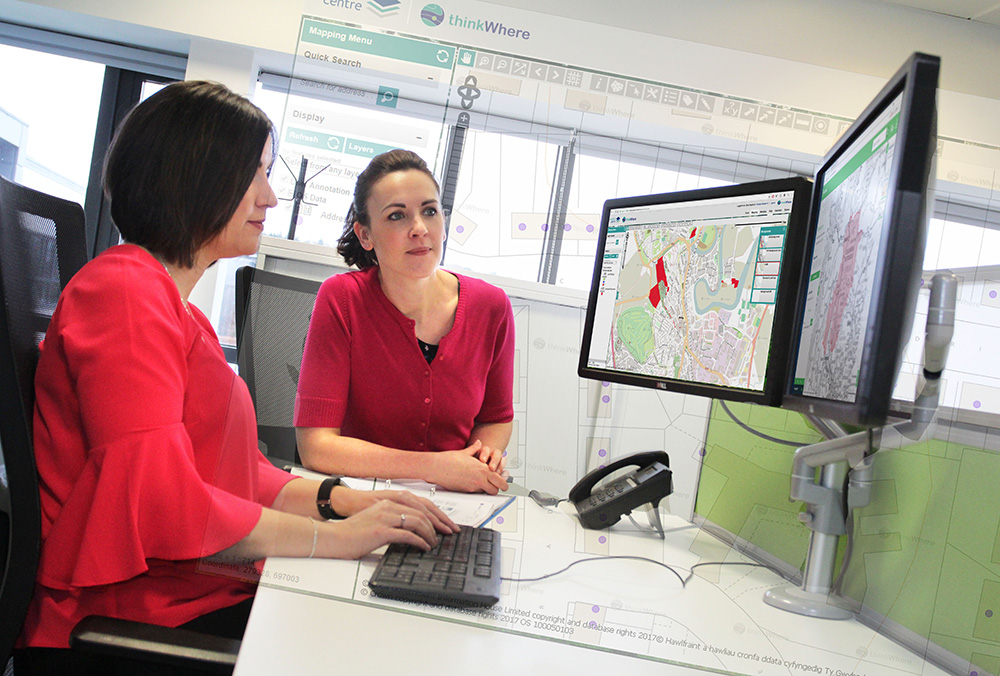 Alan Moore, CEO of thinkWhere commented "As specialists in GIS cloud software and services we are delighted to be included in the G-Cloud 10 Digital Marketplace. To date, the G-Cloud Framework agreements have been hugely successful, enabling thinkWhere to engage with and deliver innovation, online success and best value to local and central government organisations across the UK with a focus on achieving high quality, successful and sustainable outcomes. Our new and updated portfolio of GIS products and services available under G-Cloud 10 offer our customers even greater opportunities to transform their use of GIS."
The G-Cloud framework was launched in 2012 and was held up as an example of how IT procurement across the entire public sector should change. G-Cloud allowed organisations to purchase services from a much wider pool of suppliers with particular emphasis on small to medium sized enterprises (SMEs). There are currently around 3,000 suppliers listed on the framework with SME organisations like thinkWhere making up around 90 per cent. According to the Government Digital Service and Crown Commercial Service more than 3 billion pounds of G-Cloud sales have been made in the period up to 31 March 2018, of which 83 per cent were through central government and 17 per cent were through the wider public sector.
thinkWhere is an innovator in Geographic Information Systems (GIS) having developed one of the first cloud-based platforms for Open Source GIS. The company has gone from strength to strength and is proud work with prestigious organisations including the British Library, Scottish Government, Balfour Beatty, Registers of Scotland and humanitarian charities in the US and Cambodia. thinkWhere recently launched theMapCloud, a pioneering platform that makes managing and sharing maps and geographic information easy and accessible.
[gap size="20px"] [line]
Contacts
Enquiries to – Fiona Thomas, Business Development Manager, +44(0)1786 476060, Fiona.Thomas@thinkwhere.com
Editorial Enquiries – Robert Peel (PR), +44(0)1666 823306, robert@market-it.co.uk
Colour separation requests to robert@market-it.co.uk
[line]
Notes to Editors
thinkWhere provides an online platform for storing, sharing and using maps and geographic data. Utilising Open Source Geographic Information System (GIS) technologies, thinkWhere has developed cloud-based software applications and tools, backed by a wide range of Open GIS implementation, consultancy and training services.
Based in the historic city of Stirling, Scotland, with customers across the UK and worldwide, thinkWhere pioneered the development of web-based platforms for collaborative GIS products and services. The company has a 10 year proven track record of delivering solutions at local, regional and national levels in the UK public and commercial sectors.
For further information visit www.thinkwhere.com