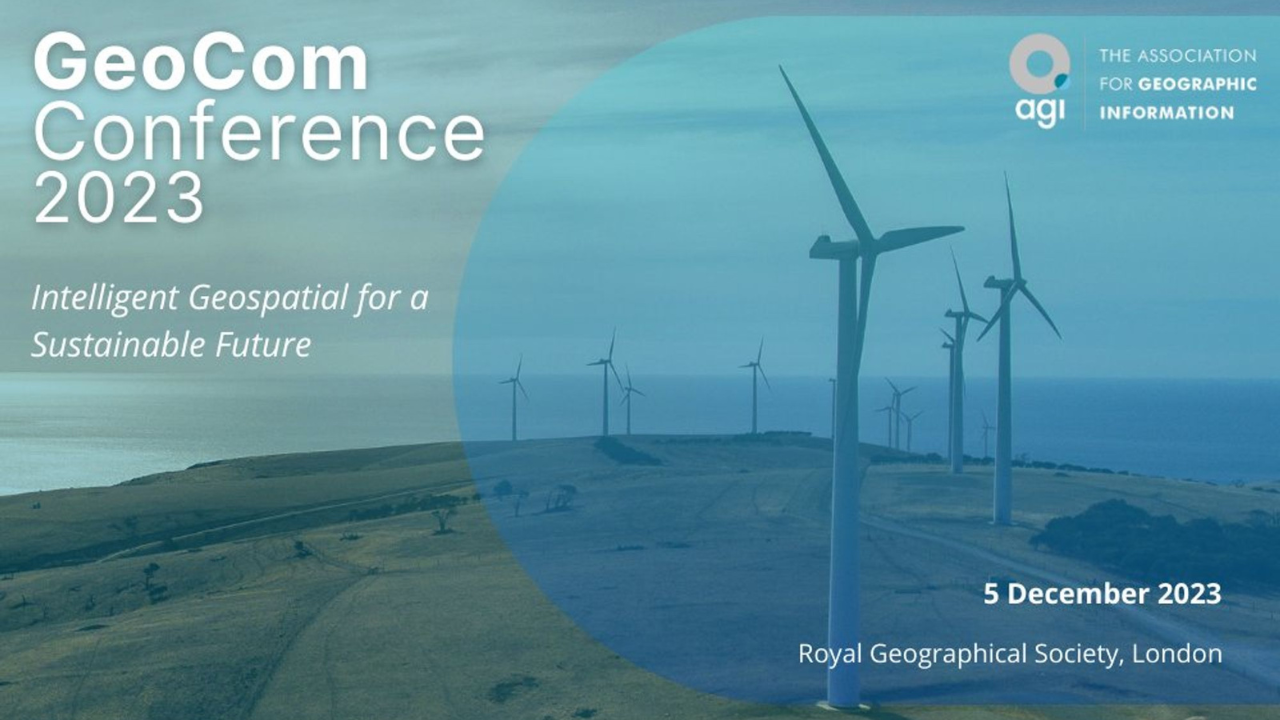 Getting together with other like minded people across our industry helps to keep us inspired and informed.
It's crucial to keep up to date with the latest developments across the sector, and there's no better place for it than GeoCom.
The great thing about GeoCom is that it's a show created by geospatial professionals for geospatial professionals. It brings a wealth of opportunities to showcase the latest applications and use cases for GIS alongside some of the best and brightest minds in the industry.
It's a great way to round off the calendar year with learning and networking designed specifically for companies like thinkWhere, to ensure we are abreast of the latest developments, allowing us to continue to provide our users with a premium service.
thinkWhere is part of the Idox Group which builds software for government and industry to work better, comply with regulations and manage property efficiently. The Group also includes our colleagues at LandHawk and Emapsite who will be joining us on the day.
So, what does GeoCom 2023 look like?
The conference is a one-day event (5th December) organised by the Association for Geographic Information (AGI) and held at the Royal Geographical Society in London.
It is the largest independent GIS event in the UK calendar. This year it will focus on the increasing use of automation in geo whilst considering how this impacts sustainability such as the digital carbon footprint.
The event will be a hive of activity, combining thought leadership, industry expert presentations, panel discussions and plenty of networking opportunities. Here's a rundown of some of the key speakers and discussion topics:
Karen Anderson, Professor of Remote Sensing, University of Exeter
Presentation Title: Environmental impacts of Earth observation in the constellation and cloud computing era 
Calum Booth, Global Product Specialist and Kevin Scarr, Technical Lead, Vodafone
Presentation Title: Mobile Phone Geolocation and Behaviour Data Anonymised for Analytics
Antria Christodoulou, GIS Developer and Oliver Morris, Business Director, Tensing
Presentation Title: Navigating the Generative AI Landscape: Real-World Applications in Data and Geospatial Workflows
Pooja Mahapatra, Global Lead, Geospatial, Fugro
Presentation Title: From Land to Sea – Fugro's Innovations Shaping Energy, Infrastructure, and Water for a Safe and Liveable World
Damien McCloud, Director of Geospatial and Earth Observation, Arup
Presentation Title: Urban Heat Islands – The use of geospatial data to assess and monitor
Andrew Newman, Principal Data Specialist, Open Data Institute
Presentation Title: The future governance, legal and ethical challenges for geospatial data in a world of generative AI – A Panel Session
Ed Parsons, Geospatial Technologist, Google
Presentation Title: Intelligent Geospatial or Geospatial Intelligence?
If you're attending be sure to come and find us!
You can register for the event  and there are early bird tickets on offer until 13th November.
We'll be bringing you the post-event rundown in due course – check back here after 5th December.