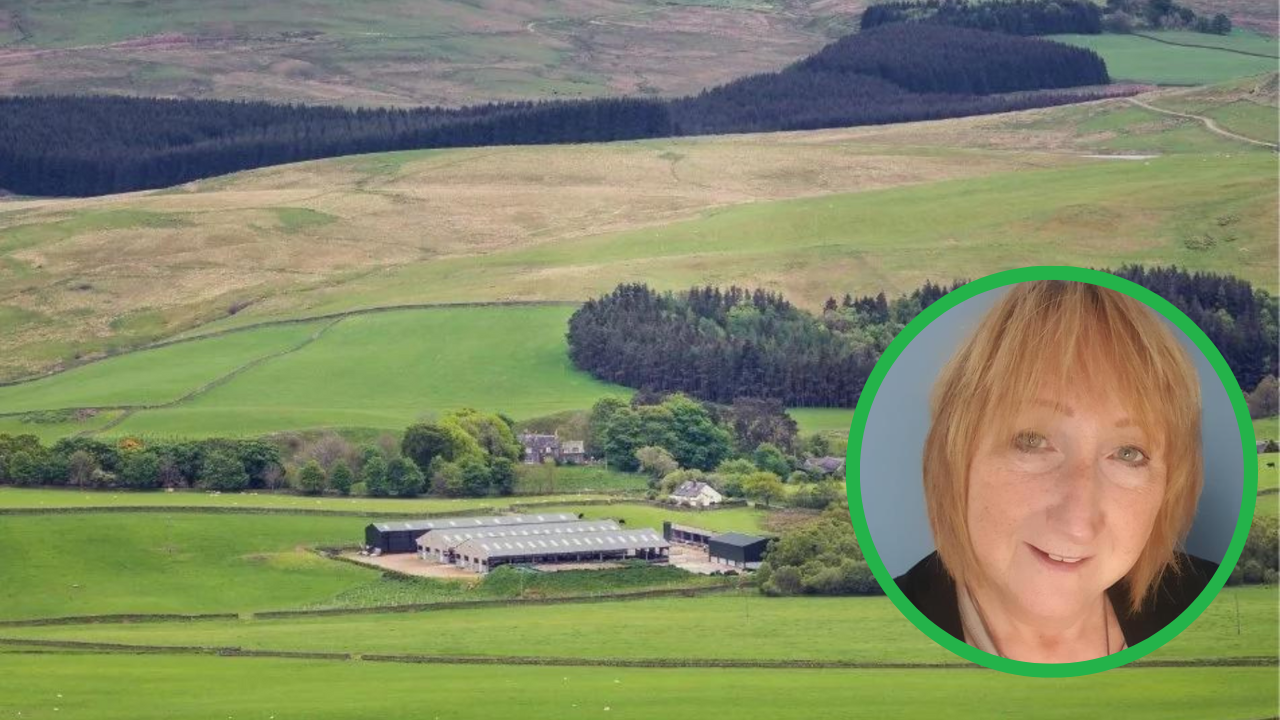 We took some time out with Christine Brown, GIS Manager at Buccleuch to find out how they harness the power of groundMapper to make their organisation run smoothly…
How would you describe the work of Buccleuch and how does groundMapper help?
Buccleuch is a diverse and modern business, undertaking a variety of land uses, often on the same or neighbouring areas of the estates.
A large part of the business is agriculture, with much of the land being used for farming, either in-hand by the Buccleuch team, or leased to tenants. Alongside this, we undertake forestry operations, and have a range of heritage properties, including mansion houses and parks.
Buccleuch also involved with the development of renewable energy sites, such as windfarms and solar parks.
With such diversity, Buccleuch must continually assess the portfolio, making land use decisions while delicately balancing the economic, environmental and community needs to maximise land use and efficiency. We need to ensure these decisions are sustainable for the future.
We also have a commercial property portfolio in the UK and abroad.
GIS involvement is mainly with land management and that's the main purpose of groundMapper within Buccleuch. It provides us with up-to-date information across our entire portfolio and we also use it to record our voluntary land registration programme.
There's a lot of information which requires constant maintenance and updating. For example, we have to record all residential, farming and sporting leases, which are renewed frequently with tenants. Having quick and easy access to this information is paramount to estate staff.
What attracted you to groundMapper?
The catalyst for using groundMapper was to allow better access to data and better functionality across the whole organisation. Previously we were using QGIS and had a core of three GIS technicians. We would manage the data and serve it to a small group of other staff who also used desktop QGIS. Their individual QGIS projects had to be updated frequently and we had to update software regularly. There was also a lot of training for new staff. It was very labour intensive.
We wanted a web mapping system because the majority of Buccleuch didn't know what spatial data existed and didn't have the means to access it. We wanted them to be able to use software that could get the data to them to allow them to make informed decisions.
We started exploring groundMapper in 2018 after considering quite a few different options. We went live in 2020 during Covid, which actually provided us with opportunities for remote inductions and online overviews on Teams. We rolled it out to everybody in the organisation and it was amazing how easy it was.
Now when new staff join, we give them a quick overview of groundMapper. It's very intuitive and much less labour-intensive – there's very little time needed for training.
The team likes the fact they have access to all the information, but can select specific layers to view. For example, our estate managers can open groundMapper, see our current land ownership, leased areas and also disposed areas and when and who it was sold to. They can see the whole picture in one place. It makes everything very easy and efficient.
Members of our team often suggest ideas of how to use groundMapper and we're continually expanding the layers we use and how we use the platform.
What was it like working with thinkWhere?
thinkWhere visited Buccleuch and we had a few sessions showing them how we used QGIS. They really got to know the Buccleuch data and understand our needs as a business. I had already done some research with internal departments to see what they needed and what additional functionality they would like to have, so we had a fairly clear brief to share.
We had our requirements, thinkWhere got to know the data and we talked it through and thinkwhere put together a proposal.
The most daunting thing for us was the migration of data into groundMapper. We had a lot of existing data we needed to preserve but thanks to the team at thinkWhere it went really smoothly.
Are you still using groundMapper in the same way as when you started?
At the moment we have approx. 96 users and the majority use it on a daily basis.
We've upgraded to a higher service level. As more users have come on board across more projects, we've needed to upscale. We have constant discussions with thinkWhere about what we need and they're very responsive.
It's also reassuring for us that we can see groundMapper is continuing to grow and be invested in. As a business it gives you that confidence that you're in safe hands.
How would you describe thinkWhere's customer support?
The online support system is brilliant. I can ask a question and the thinkWhere team respond quickly with the information I need. They are really helpful and very fast getting back to you with a solution.
How has groundMapper helped in terms of your work in the field of voluntary land registration and community buy-outs?
Buccleuch has gone through the voluntary land registration process and we've got about 98-99% of our land coverage registered. groundMapper has been a useful tool for this process, helping us to keep track of progress across the entire estate. The output of the voluntary land registration is seen in groundMapper too. You can see exactly what Buccleuch owns and when it was registered, so it's been really helpful.
For the community buy-outs, the sales went really smoothly thanks to groundMapper. We had easy access to up-to-date data, maps and plans ready to export from the platform whenever we needed them.
This made it easy to share details between solicitors, buyers and internally. Everything we needed to know about the land to prepare it for sale was there right in front of us. It simplified the process enormously.
Is the way you use groundMapper representative of the industry?
I think I'm right in saying we're well ahead of most estate management companies thanks to groundMapper. Other companies don't have as much data and I have had a few conversations with people in the industry looking for advice – I always mention our experience with groundMapper.
It's nice to think we're setting the standard for the industry. We had a very good collection of data before groundMapper and now everything is in one place, easy to access and up to date.
What are the top three benefits of groundMapper for Buccleuch?
Access to data and information – Everyone has access to information and we're not limited on user numbers.
Ease of use – It's very intuitive which means there's not as much support or training needed internally.
Scalability and future proofing – It's reassuring there is continued investment and development, and groundMapper is continuing to grow. We also know if there's additional functionality we need for the business, we can discuss it with the thinkWhere development team.