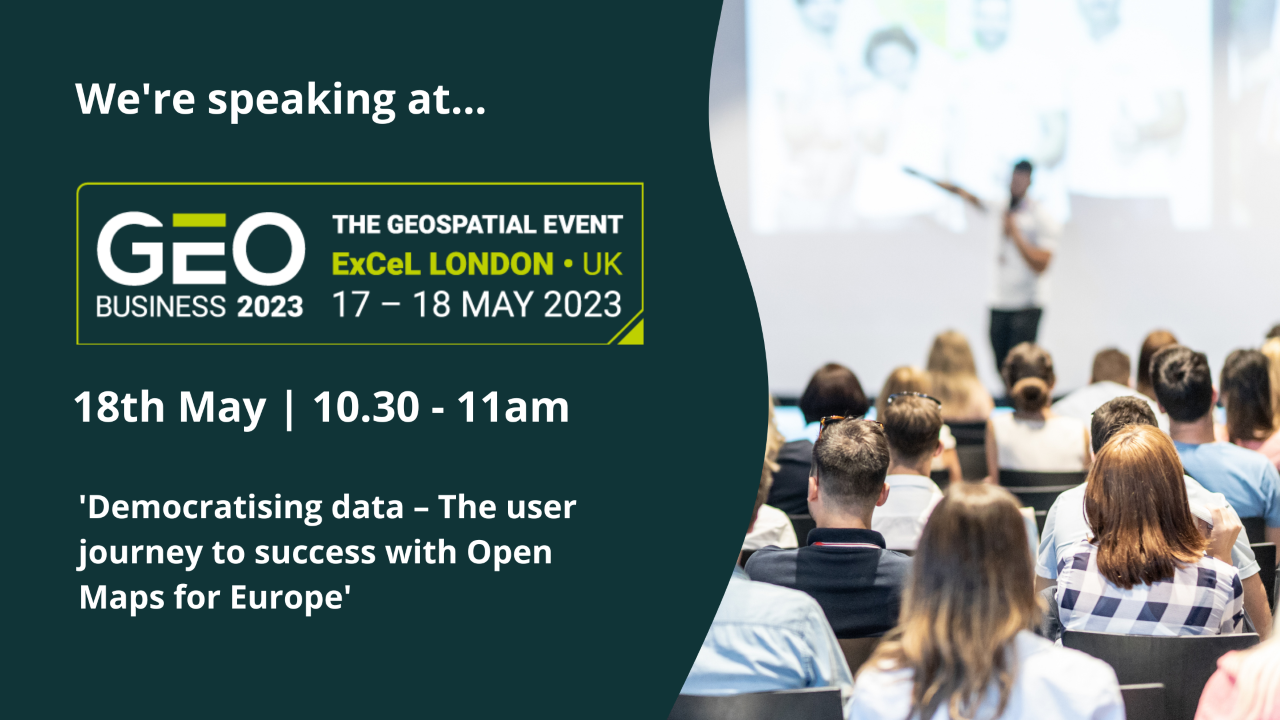 As part of Idox Geospatial, thinkWhere's Head of Geospatial Services, Alan Moore, will be taking to the stage on Thursday 18th May at this year's GEO Business expo.
Taking place at the ExCel, London on 17th-18th May, the industry-leading event brings together data holders and processors alongside those who benefit from geospatial information services.
Joining Alan on the GIS and Data stage will be Victoria Persson, Project Manager for Data Access and Integration at EuroGeographics. Together they will be discussing the Open Maps for Europe initiative.
The Background
EuroGeographics is an international, not-for-profit organisation representing Europe's National Mapping, Cadastral and Land Registration Authorities.
By providing easy access and encouraging greater use of mapping and geospatial datasets, EuroGeographics wanted to boost the development of innovative services to drive market development, accelerate economic growth and increase competitiveness by reducing costs.
The Open Maps for Europe project commenced in 2021, funded by the European Union and supported by the Open Data Directive.
thinkWhere was appointed to create an online geoportal, providing free-to-use geospatial data, mapping and services from more than 40 European countries.
Using thinkWhere's cloud geospatial data infrastructure ensured that high levels of system performance, resilience and scalability were maintained throughout the deployment and subsequent enhancement releases.
You can read our case study about the project here.
The Background
Geo Business 2023 is going to be the flagship event for our industry and it is a great opportunity for us to showcase the capabilities of Idox Geospatial and thinkWhere.. https://www.idoxgroup.com/solutions/gis-and-geospatial/
We're delighted to be joined by Victoria Persson after we worked closely together on the highly successful Open Maps for Europe project. It will be a chance for us to showcase not only the project itself, but also how working collaboratively can have such a positive impact on our world and our industry.
In addition to sharing the journey of Open Maps for Europe, we're also looking forward to meeting connections new and old at the event.
Don't miss out
Thursday 18th May
10.30am-11.00am
GIS and Data Stage
Geo Business 2023
Excel, London