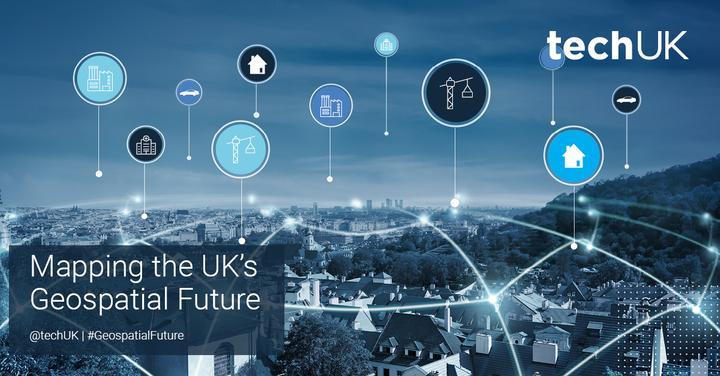 Businesses are increasingly realising that location matters. But what's frequently overlooked is how location insight can drive overall agility by improving the speed and quality of decision-making.
The year 2020 was a cautionary tale about the need for business agility: being resilient in the face of challenges and ready to adapt. An important aspect of adaptability is having a strong grasp on the data that powers your business – and when it comes to data, location intelligence offers tremendous value.
The real value comes when businesses take the data they already rely upon and combine this with location data, to uncover brand-new intelligence — on everything from new growth opportunities to insights on competitors or driving logistic efficiencies.
A good case in point is when we were asked to support scenario planning for the distribution of critical supplies during the Covid pandemic last year. We were engaged by a client who understood in a general way the problem to be solved and brought in thinkWhere as a locational intelligence specialist. The overall objective was to determine the most effective distribution network, to service a particular demographic across Scotland in the most efficient way possible.
While client confidentiality restricts what we can say, this is the kind of problem we frankly relish at thinkWhere: it's the perfect mix of a real-world business challenge and data-driven technology solution where location sits at the heart.
We brought our deep domain knowledge of geospatial data and applied experience of spatial analysis that raised the client's understanding of the "art of the possible." The end product was a definitive, well informed and evidence-based set of results that went well beyond the client's original expectations.
Diving deep into relevant geospatial data sources to answer an urgent need
Combining postcode, demographic, routing, property, mapping data with the client's data enabled us to iteratively develop and refine a repeatable model. This allowed various scenarios for distribution including primary supply locations, drive times and catchments to be interactively refined and demonstrated, at speed – and a rapid response was of the essence.
The overall result was a very satisfied client – the power of geospatial delivered a depth of analysis and appraisal of options that they had not considered possible at the outset. "We needed someone who would understand intrinsically how they fit into the picture, and could explain to us what we didn't already know," our client said. "We wanted someone who had the experience to tell us that we were asking for wasn't quite what we needed."
Four critical success factors for geospatial data and your strategic thinking
We have undertaken many such examples of spatial analysis over the last few years including site screening on land suitable for onshore wind farms across Scotland, accessibility to greenspace and investment priorities for superfast broadband. These location-driven business challenges provide operational and strategic insight for better/faster decision-making and improved economic, social and environmental governance.
Here are the four defining factors we see as critical to success in spatial analysis projects like these:
Start with the end – what's the outcome the client is trying to achieve. Often a client may have tried to "solutionise" the problem before we get engaged and sometimes a little bit of knowledge can be dangerous. We adopt a discovery-based approach – understanding the business context, what problem is being solved, why it needs to be solved and what the client's expectations are for the overall outcome.
Collaboration – these projects are typically a meeting of minds, where all those involved can contribute and learn from each other's domain expertise.
Iteration – adopting an iterative approach to problem solving is key. We and our clients are learning what works, what doesn't work, and testing out geospatial data and analytics to see what works best. Trying out ideas, testing assumptions and learning as we go leads us to an informed position for the optimal solution.
Visualisation – one of the biggest advantages of location analytics work is the power of seeing the results on a map and being able to interact with the map and data to query, analyse and report on the information.
Don't overlook the power of data in delivering business agility
Every business, in every sector, depends on data to make informed decisions that will help them grow, scale and improve efficiency. While many businesses are data-driven, what's often missing is an appreciation that geospatial data and location analytics bring a unique power.
Following our engagement for the Covid scenario planning solution, our client told us they believe that geospatial data should be part of strategic planning for all organisations. "Every business leader should be looking to see how geographic data fits into their organisation, not whether it does — because it definitely does."
When you visualise your business information against the context of location, you'll uncover new business insights and opportunities to improve efficiency, things that can't easily be gleaned from a simple spreadsheet or database. The transformative power of geospatial data provides the edge — and if there ever was a time that businesses needed an edge, it's now.
Alan Moore, Chief Executive